Cabinets
If you're looking for your local flooring and kitchen and bath retailer, Panhandle Carpet One Floor & Home is the place! From flooring to cabinets, we are here to make your remodeling process simple and easy. With our wide range of cabinet options, we can make your kitchen or bathroom into the space you've always dreamed of.
Our expert staff can walk you through the process of choosing cabinets that fit your lifestyle. From contemporary and modern to traditional and even rustic styles, we'll work out all the details to ensure you're happy with your cabinets from start to finish.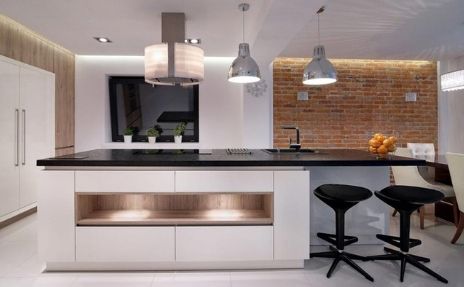 Types of Cabinets
There are a few different types of cabinets that combine to make your space one that is both full of storage and stylish. Base cabinets are the primary source of storage in your space. These cabinets normally rest on the floor and support your countertops.
Wall cabinets are available in a variety of sizes, and they get their name because they are mounted to the wall. Usually placed above base cabinets, wall cabinets provide storage for plates, drink ware, and other needed kitchen items.
Tall cabinets are less common, though they are ideal for hiding large appliances like refrigerators. These cabinets go from the floor to the ceiling, and they can give you as much as four cubic feet of storage space!
Your Local Experts
As your local retailer, we're proud to have a warm, welcoming staff that can help you find the cabinets that make you feel inspired every time you look at them. From semi-custom to custom cabinets, our selection has something for you. In addition, we know that choosing the right cabinets is an essential part of upgrading your kitchen or bathroom, and that's why we're here to help.